What is Chiropractic?
Chiropractic is a health care profession that focuses on disorders of the musculoskeletal system and the nervous system, and the effects of these disorders on general health.  Chiropractic care is used most often to treat neuromusculoskeletal complaints, including but not limited to back pain, neck pain, pain in the joints of the arms or legs, and headaches. Doctors of Chiropractic – often referred to as chiropractors – practice a drug-free, hands-on approach to health care that includes patient examination, diagnosis and treatment. Chiropractors have broad diagnostic skills and are also trained to recommend therapeutic and rehabilitative exercises, as well as to provide nutritional, dietary and lifestyle counseling.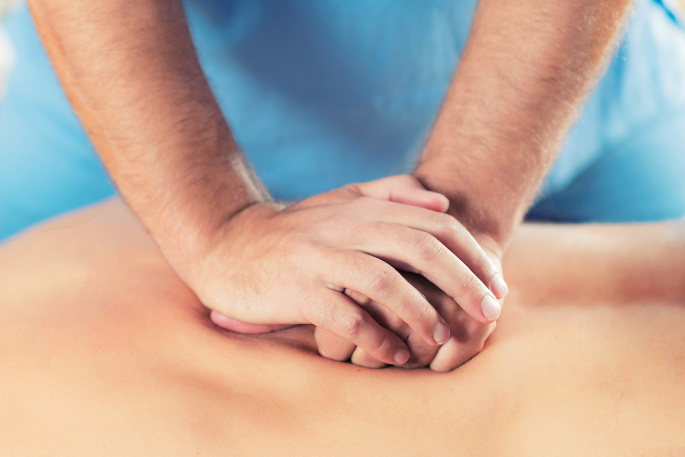 Does the treatment/adjustment hurt?
If you're looking for pain treatment New Symrna Beach, Edgewater, or Palm Coast, chiropractor visits are very beneficial.  Under normal circumstances, chiropractic adjustments are painless. In cases of recent trauma, such as whiplash, mild discomfort may be experienced due to inflammation. Once in a while patients with longstanding (chronic) problems may experience soreness in the muscles around the spine (something similar to what you feel after exercising for the first time). Many times, patients who enter our coastal chiropractic office in pain, report immediate relief following the adjustment, especially with regenerative therapy. Some patients tell us they feel a sense of total and complete relaxation after the adjustment. Our chiropractors at Coastal Integrative Healthcare can both utilizes low force techniques for optimal comfort for our patients.
What should I expect on my first visit?
Upon entering our office our receptionist will greet you and welcome you as a member of our family.  We will request you fill out our patient forms. The paperwork provides us with general information about yourself and your condition.
Next you will have a consultation with your case manager and doctor to discuss your health-related problems, concerns, as well as potential treatment options. Your first visit is designed for our team at Coastal Integrative Healthcare to learn more about you, your condition and your expectations to determine whether chiropractic can help you meet your goals.
After your consultation, one of our chiropractors will perform a thorough chiropractic examination testing your reflexes, your ability to turn and bend as well as other standard neurologic, orthopedic, postural, and physical examinations. Nothing will be done in our office without your consent.
Your specific condition may require us to take x-rays to to get a full evaluation of a patient. X-rays help us rule out more serious conditions or assist us in developing the most effective treatment plan for you.  Most people are amazed once they see their x-rays and can often immediately identify their misalignments and degeneration themselves. You can learn more about these x-rays here.
Once all the information and examinations have been performed, one of our chiropractors will give you a report of findings to answer the three most popular questions:
What do you recommend that I do to get better?

How much is it going to cost?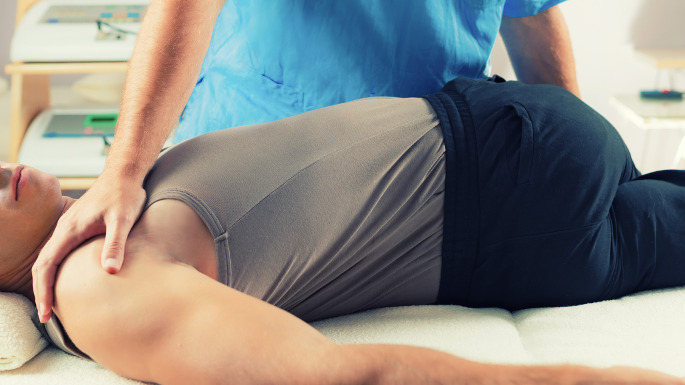 After discussing with you your history and your goals, examining your spine and reviewing any x-rays or tests, our medical staff will discuss recommendations with you. If you have a condition that requires care with other providers, he will tell you. If our doctors believes they can help you, they will recommend treatment and a wellness program.
Patients may be provided with their first treatment at the conclusion of the appointment. This may include spinal adjustments, physical therapies, and/or soft tissue therapies.  Treatment is interactive with you so you can express any concerns you have about the style of adjustment you will be most comfortable with. If you would like to request an appointment you can visit our new patient page.
For more frequently asked questions about chiropractic go to the American Chiropractic Association website.
Edgewater Office
315 N Ridgewood Ave Edgewater FL 32132
Palm Coast Office
145 Cypress Point Pkwy suite 208, Palm Coast, FL 32164
DeBary Office
75 Fox Ridge Ct suite G, DeBary, FL 32713
Schedule Your Appointment