How it Starts
So, you wake up with knee pain. You hope that it will go away by itself. After a few days of taking NSAIDS over the counter like Advil, Aleve, Ibuprofen, you decide to see your doctor. Your doctor orders an x ray which may show arthritis or wear and tear in the joint. You are told "You are no spring chicken!" Since the pain hasn't resolved with medication your doctor suggests the next step: A cortisone injection. STOP!
Dangers of Cortisone
Before you move forward with an injection of cortisone, read this first! Many people that have cortisone injections know that they can have up to 3 injections per year. Why only three? If it works so well, why can't I have more injections?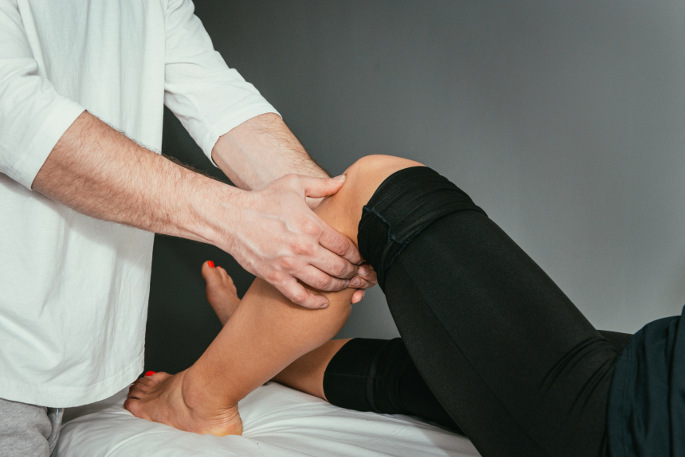 3 Dangerous Side Effects of Cortisone Knee Injections
Increase in blood pressure – Last week we had a patient in our Edgewater medical office that had a cortisone injection in his knee performed by another office. The next day his blood pressure shot up to 200/120! He had always had normal blood pressure previously. He continued to monitor the blood pressure, but it stayed elevated for over a week. There are potentially serious life threatening conditions of persistent high blood pressure. He went to his doctor. To get his blood pressure back under control he was prescribed medication. While the medication was able to bring the blood pressure down, he now has additional side effects from the high blood pressure medication such as blurred vision, dizziness, and lack of mental clarity. He has to remain on the blood pressure medication for an indefinite period of time. It all started with the cortisone shot…
2. Increase in blood sugar levels – Cortisone has shown to increase blood sugar levels. This is particularly dangerous in those that are diabetics.
Short Term Relief = Long Term Damage
Cartilage Damage – Cortisone is great at decreasing inflammation in a joint. It usually does so rapidly, but it comes at a price. While the cortisone can make you feel better short term, in the long run it is actually more damaging. Cortisone has shown to wear out the cartilage and increase the damage to the joints. Short term relief = long term damage. If you are already planning on a knee replacement then cortisone shots will help you get there faster.
In our holistic medical offices in Edgewater and Palm Coast Florida we don't use cortisone at all because of the dangerous and harmful side effects. We have other natural injections we use that are as effective but don't have the damaging side effects. One of these is called Traumeel. We also use Hyalauranic acid injections such as Supartz, Gelsyn, and Durolane. These are very effective with knee pain. We also use regenerative medicine injections like umbilical cord stem cell injections, amniotic allograft injections, and Platelet Rich Plasma (PRP). All of these injections work best when we incorporate different types of physical therapy such as cold laser to stimulate cellular activity, myofascial release, and active physical therapy exercises. 
We have been able to help thousands of people in our communities of New Smyrna Beach, Edgewater, Port Orange, Palm Coast, Flagler Beach, Ormond Beach and surrounding areas with our proprietary knee and joint protocols. If you would like more information or a free consultation click on the link below
Edgewater Office
315 N Ridgewood Ave Edgewater FL 32132
Palm Coast Office
145 Cypress Point Pkwy suite 208, Palm Coast, FL 32164
DeBary Office
75 Fox Ridge Ct suite G, DeBary, FL 32713