Orange City, FL
Orange City Coastal Integrative Healthcare
Prioritize Your Health And Get Your Body Back To Full Range Of Motion Again
Our skilled Doctors at Orange City Coastal Integrative are highly trained and come up with customized solutions for each individual. We have next-day appointments available with four locations conveniently located around the Volusia County area.
Orange City Coastal Integrative Pain Solutions For Problem Areas
At Orange City Coastal Integrative, our approach is different and unique from others. We focus on solving the route of the problem, not just masking it. We're here to help find solutions to your pain problems one customized treatment plan at a time!
Coastal chiropractic clinic offers a unique low force approach in treating back and neck pain, headaches, and arm or leg joint pain.
Many injuries sustained after a car accident don't show up immediately, but seeking help for sore muscles, neck and spinal pain is a good idea. Visit us so we can help identify those problem areas and get you back on track.
Coastal health and rehab offer a range of dedicated services and treatment options to help you get back to feeling normal again. Stop in for a complimentary consultation.
What Is Whiplash?
Whiplash, also called neck strain/sprain, is a neck injury resulting from sudden or sharp neck movements, especially during a collision. The main causes of whiplash include car accidents, contact sports like boxing and football, physical abuse, cycling falls, etc. Whiplash damages the intervertebral joints, cervical muscles, ligaments, nerve roots, and discs.
Symptoms Of Whiplash
Whiplash symptoms can sometimes occur 24 hours after a trauma or collision. If you get whiplash, you might experience the symptoms below:
Reduced range of motion of the neck

Pain in the neck and shoulders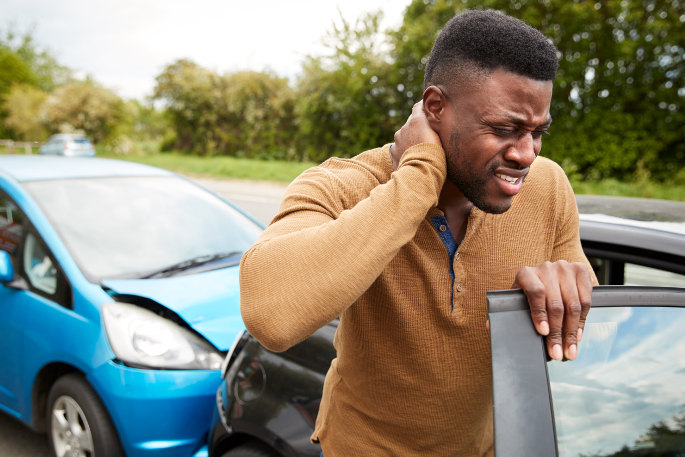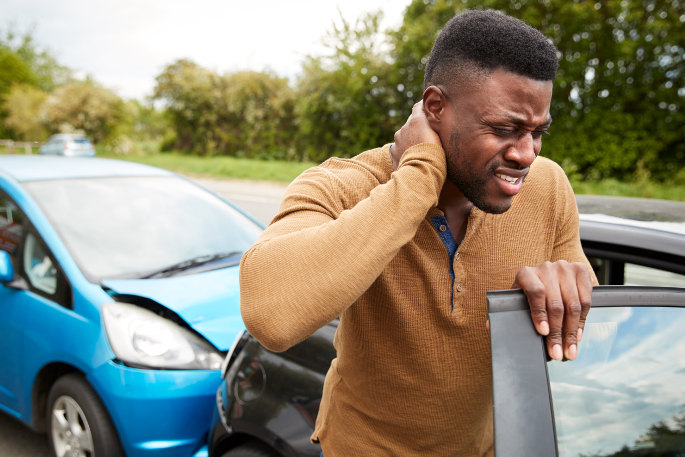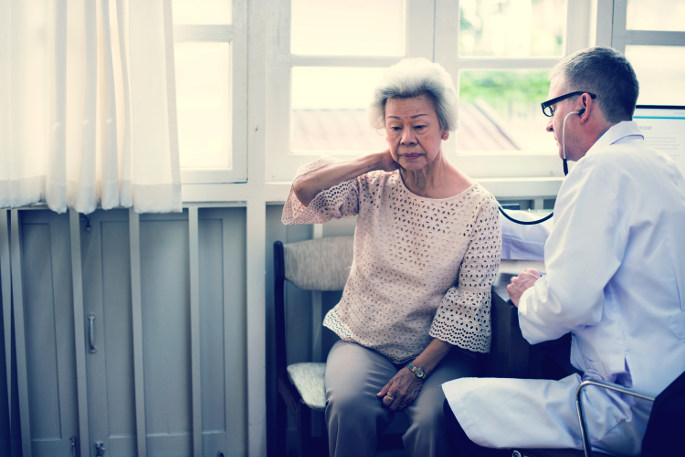 HAVE  QUESTIONS?
Our Healthcare Experts Can Help
In an effort to recover and relieve your knee pain, there are a number of actions you can take to begin and speed up the process. Some things you can do yourself include resting from physical activity that causes the pain as well as using ice and heat. In addition to these things, come into our office to learn what types of stretches, exercises, and treatments are available to help you with your pain.
Yes, issues with nerves can also lead to problems with muscles. These problems could include muscle weakness, pain, cramps, and twitching. If you would like to combat these issues, come into Coastal Integrative Healthcare for treatment to overcome any nerve damage problems you might be facing.
The best solutions to reduce both headaches and migraines include medication as well as physical therapy. However, it is important to note that there is no permanent cure for either headaches or migraines. Despite this, many people successfully manage and cope with the pain associated with headaches. Treatment plans need to be tailored in a way that specifically addresses what may be causing their problems.
There are plenty of chiropractic treatment options that help individuals cope with hip pain. These therapies help individuals learn how to manage the pain as well as reduce it. Struggling with hip pain? Set up an appointment and we will do everything that we can to help!
Head over to Coastal Integrative Healthcare to receive a digital motion x-ray! If previous x-rays have come back inconclusive for you, a digital motion x-ray is a great option to give you the answers that you need and help find the source for your pain. See the full picture with a digital motion x-ray.
Testimonials
Here's what our happy patients had to say about our services:
"Office staff is very friendly, and Dr. Wunder has been great in helping my back and arms feel better! Thank you :)"
"Dr. Wunder is very patient, and knowledgeable..I have back and neck problems due to a car accident….I have to stay adjusted to live a quality life without pain!!!!"
"The staff was amazing. They were all friendly and so helpful. I came to them in so much pain and they really worked with my muscles to help relieve some of that pain."
"I have never been to a chiropractor before but I decided to try it out after meeting Dr Sam. I was a little nervous going there after seeing videos of adjustments online. I didn't think that I really needed anything specifically done. Then I asked about some stiffness in my hip, I workout regularly and try to stay relatively flexible and I have noticed some tightness while stretching. Well Dr Sam told me my legs weren't even and did some small adjustments that I didn't even feel. Right after I checked my flexibility with some moves and I immediately was able to notice a huge difference. Will definitely be going back!"
"Dr. Sam Wunder is exactly what her last name implies- truly WUNDERful. My first chiropractic experience and I can't wait to go back! The office is lovely and peaceful. Go see her!"