Conditions For Cold Laser Therapy
Cold laser therapy has been shown to be effective in treating a variety of conditions including:
Carpal Tunnel

Knee Pain and Osteoarthritis

Spinal Pain

Tendonitis

Elbow pain from tendonitis

Peripheral Neuropathy

Shoulder Pain and Rotator Cuff Injury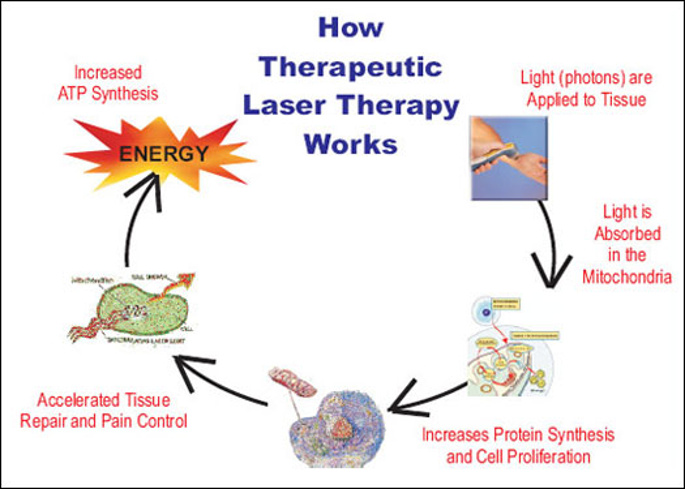 How Does It Work?
Cold laser therapy is applied to the patient with a small hand held device directly on the patient's skin. The laser emits a light energy at a frequency so that it penetrates the skin between 2 to 5 cm deep. The light energy is absorbed at a cellular level. The photons stimulate a bio cellular response comparable to photosynthesis in plants. The cells that are stimulated lessen inflammation and stimulate regeneration of damaged tissue.
The patient's at Coastal Integrative Healthcare in Edgewater describe the procedure as painless and there is typically no heat or cold felt during the procedure. Each treatment will typically last 7-15 minutes.
Laser therapy has been shown to reduce pain, inflammation, edema, swelling, and increasing intra cellular metabolism.
Many people in Edgewater and New Smyrna Beach prefer cold laser therapy because the treatment is painless, easy to apply, and doesn't have any side effects that may be experienced from more invasive procedures like surgery or pain medications.
Many patients are prescribed cold laser therapy for the benefits described above. If you would like a consultation to see if you are a candidate for care in our office, call 386-267-6382 or click here to request an appointment.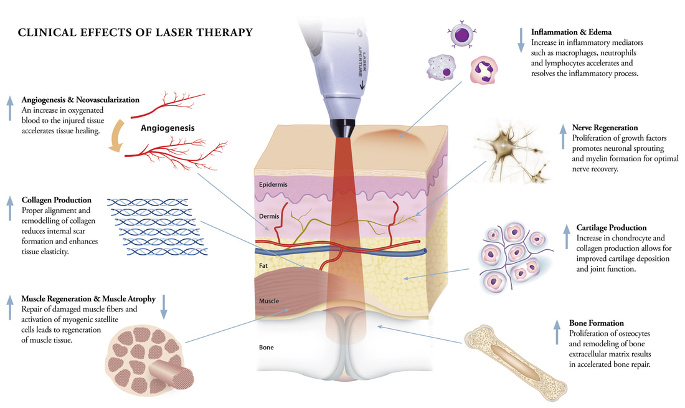 References
Martin R. Laser-Accelerated Inflammation/Pain Reduction and Healing. Practical Pain Management. Nov/Dec 2003 3(6):20-25

Marovino T. Cold Lasers in Pain Management. Practical Pain Management. Sep/Oct 2004. 4(6):37-42.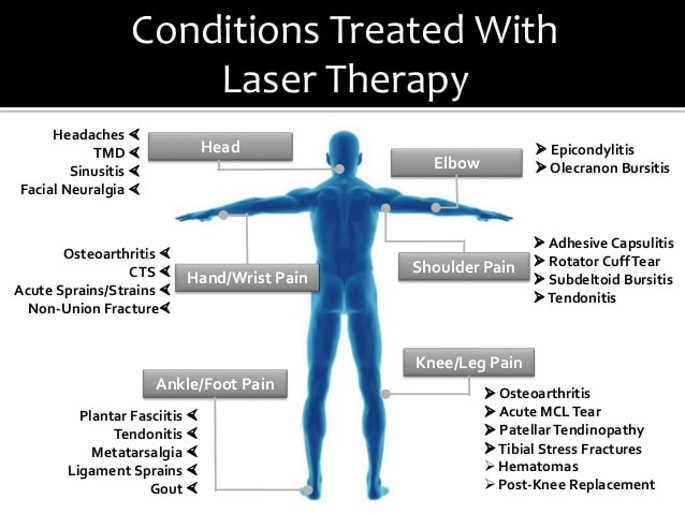 Schedule Your Appointment